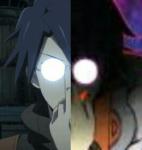 honigdachs
PXP / Rank
55659 ·

Immortal

?

Location
Oblivion
Special Ability
Kamikaze
Player Experience Points (PXP)
You automatically gain PXP by playing in Fabletop sessions.
You earn more by being the GM, and playing in larger groups.
It is updated up to an hour after each session.
Profile Ranks
| | |
| --- | --- |
| 0 | Apprentice |
| 100 | Wanderer |
| 1000 | Adventurer |
| 5000 | Hero |
| 10000 | Avatar |
| 20000 | Legend |
| 30000 | Immortal |
Close Window
About
Characters 100+
Treasures 16
Followers 59 / 135
Membership

Advanced

Joined
01.25.2017
Last Visit
09.24.2023
XP Recv'd
2978
XP Given
55
Yes the pic is Shiroe but I'm not a Villain with Glasses. I'm a person who wears glasses.
I am called Honigdachs, Honig, Hon, Honi, Honi-chan, Dachs, Dach, HonHon, Haagan-Daaz, HonkDawgs etc.
Willing to play most genres. Sporadically available. No sure interval of time to be able to play. Currently keeping a string of CC that requires at least one aspect of the cat physically in view when playing on other tables.
I act as a talking cat in the glade and on most tables of FT however will stop if asked to or if it is not currently appropriate or disallowed.. ._.
After verifying my internet will disconnect freely without warning, I have been declared by a consensual populace my species is "Schrodinger's Cat."
breedlist.com/catphotos/mai1/mai4.jpg
P.S. I am immune to catnip, in fact, catnip gives me PTSD!
My name does not mean cat, it means honey badger ._.
If I ever host, don't expect anything good, it will either be average or utterly a %#@& fest.
Update: Pursuing Higher Education and Qualification for Tech Field Work
| | |
| --- | --- |
| Followers: 59 | Following: 135 |
| | |
| --- | --- |
| | Beta Tester |
| | Completed Profile |
| | Wanderer - 100 pxp |
| | Adventurer - 1,000 pxp |
| | Hero - 5,000 pxp |
| | Avatar - 10,000 pxp |
| | Legend - 20,000 pxp |
| | Immortal - 30,000 pxp |
| | Immortal - 50,000 pxp |
| | |
| --- | --- |
| | 10 Followers |
| | 50 Followers |
| | Following 10 GMs |
| | Following 50 GMs |
| | Played with 5 GMs |
| | Played with 10 GMs |
| | Played with 50 GMs |