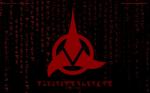 fenriswolf91
PXP / Rank
3527 ·

Adventurer

?

Location
Somewhere in Austria
Special Ability
Nothing
Player Experience Points (PXP)
You automatically gain PXP by playing in Fabletop sessions.
You earn more by being the GM, and playing in larger groups.
It is updated up to an hour after each session.
Profile Ranks
| | |
| --- | --- |
| 0 | Apprentice |
| 100 | Wanderer |
| 1000 | Adventurer |
| 5000 | Hero |
| 10000 | Avatar |
| 20000 | Legend |
| 30000 | Immortal |
Close Window
About
Characters 49
Treasures 9
Followers 49 / 69
Membership

Advanced

Joined
03.16.2017
Last Visit
10.14.2020
XP Recv'd
150
XP Given
86
I`m just a nerd with the typical nerdy interests and stuff. I love Star Trek, Star Wars and DC Comics, but also all kind of fantasy worlds. My writing may be a bit odd sometimes because as an Austrian, English is not my first language, albeit I understand everything written in English very well.

I don`t have real experience in Pen & Paper or Tabletop games, but have played on several Neverwinter Nights-PWs (Persistant Worlds) and am also occasionally on a german Ultima-Online RP-Freeshard.

My greatest weakness and an everlasting stone in my way to successful playing is my relative unreliability due to many interests and my constant switching between them, so I apologize beforehand if I there are lengthy times of me not actively participate in rounds. One-Shots, especially Star Trek or Star Wars themed ones, are easily possible though.
| | |
| --- | --- |
| Followers: 49 | Following: 69 |
| | |
| --- | --- |
| | Beta Tester |
| | Completed Profile |
| | Wanderer - 100 pxp |
| | Adventurer - 1,000 pxp |
| | |
| --- | --- |
| | 10 Followers |
| | Following 10 GMs |
| | Following 50 GMs |
| | Played with 5 GMs |
| | Played with 10 GMs |