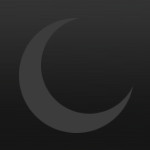 ferhargo
PXP / Rank
39534 ·

Immortal

?

Location
space-time matrix
Special Ability
Procrastination
Player Experience Points (PXP)
You automatically gain PXP by playing in Fabletop sessions.
You earn more by being the GM, and playing in larger groups.
It is updated up to an hour after each session.
Profile Ranks
| | |
| --- | --- |
| 0 | Apprentice |
| 100 | Wanderer |
| 1000 | Adventurer |
| 5000 | Hero |
| 10000 | Avatar |
| 20000 | Legend |
| 30000 | Immortal |
Close Window
About
Characters 100+
Treasures 18
Followers 139 / 158
Membership

Advanced

Joined
05.11.2013
Last Visit
11.16.2023
XP Recv'd
3681
XP Given
574
I'm currently a moderator on this site. I'm not out to ban you. I will probably refrain from banning in a lot of situations until the situation is clear, so that I know the decision I have made is objective and rational. But recall: Banning is the only tool of authority I currently possess. If you cause a situation where I need to exercise authority, you will NOT enjoy it.

I've played AD&D 2e revised, D&D 3.5, D&D 5e, Pathfinder 1 and 2e, Vampire: The Masquerade, Call of Cthulhu 7e, Shadowrun, Dark Heresy (1 and 2e), Star Wars: Edge of the Empire, Space D6, FATE, Microscope, CONTACT: Tactical Alien Defense, Amazing Swordsmen and Sorcerers of Hyperborea, Lancer, Cthulhutech, Mutants & Masterminds, Savage Worlds (Adventure Edition), Shadow of the Demon Lord, Mage 20th Anniversary, and some other sillier systems like D02. Of those systems I enjoyed Pathfinder and CoC the most as a mixture of an appreciation for game mechanics and the general setting.

I tend to prefer medfan to most settings, and I can enjoy a good sci-fi setting, though I have my complaints about it. Medfan encourages the idea of heroes and the actions of the individual. Even straight medieval settings do. A modern setting though, one person can rarely change the course of a situation, simply due to the march of technological progress removing some human agency. There are ways, but it's more difficult. In Medfan a single powerful wizard might be able to duel an entire army.

Modfan a single powerful wizard takes a sniper round to the skull when he's distracted. I also get bogged down in 'reality'. I see a modern setting at work and my brain starts thinking 'how does this function in the real world? What does physics say? How does human nature work, how does society function?'. I just can't enjoy it that much. There are, of course, always exceptions. Cyberpunk is a weird subset that I often enjoy, street-level stuff is entertaining when you're not expected to change the course of nations, just to try and get by another day and maybe help a local town or city.

Sci-fi I run into the issue of machinery vs. human agency on an even larger scale. What does the efforts of a single marine matter, when battles in space are determined by which side built the better warship? When there are millions of other soldiers for ground battles, and orbital bombardment and massive war machines threaten entire cities at every turn? Again, there are ways to do it well. There's always times where a surgical strike time is important, or diplomats and intrigue can cause more to happen than warships. But there's just... that bit less that humans can do, when machines are so much better.

That's probably it for the moment. I'm sure that there's more I can say in a similar Stream-of-Consciousness style. But what's the point, when it is unlikely that most will ever read this page?

So I'll leave you with a poem I quite like. I built an entire series of characters off of it:

Do not go gentle into that good night
Dylan Thomas, 1914 - 1953

Do not go gentle into that good night,
Old age should burn and rave at close of day;
Rage, rage against the dying of the light.

Though wise men at their end know dark is right,
Because their words had forked no lightning they
Do not go gentle into that good night.

Good men, the last wave by, crying how bright
Their frail deeds might have danced in a green bay,
Rage, rage against the dying of the light.

Wild men who caught and sang the sun in flight,
And learn, too late, they grieved it on its way,
Do not go gentle into that good night.

Grave men, near death, who see with blinding sight
Blind eyes could blaze like meteors and be gay,
Rage, rage against the dying of the light.

And you, my father, there on the sad height,
Curse, bless, me now with your fierce tears, I pray.
Do not go gentle into that good night.
Rage, rage against the dying of the light.
| | |
| --- | --- |
| Followers: 139 | Following: 158 |
| | |
| --- | --- |
| | Beta Tester |
| | Completed Profile |
| | Wanderer - 100 pxp |
| | Adventurer - 1,000 pxp |
| | Hero - 5,000 pxp |
| | Avatar - 10,000 pxp |
| | Legend - 20,000 pxp |
| | Immortal - 30,000 pxp |
| | |
| --- | --- |
| | Found a Bug |
| | 10 Followers |
| | 50 Followers |
| | 100 Followers |
| | Following 10 GMs |
| | Following 50 GMs |
| | Played with 5 GMs |
| | Played with 10 GMs |
| | Played with 50 GMs |
| | Played with 100 GMs |