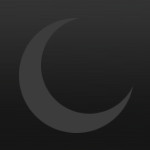 10nthdoctor
PXP / Rank
4032 ·

Adventurer

?

Location
Wherever I'm Needed
Special Ability
Team Defender
Player Experience Points (PXP)
You automatically gain PXP by playing in Fabletop sessions.
You earn more by being the GM, and playing in larger groups.
It is updated up to an hour after each session.
Profile Ranks
| | |
| --- | --- |
| 0 | Apprentice |
| 100 | Wanderer |
| 1000 | Adventurer |
| 5000 | Hero |
| 10000 | Avatar |
| 20000 | Legend |
| 30000 | Immortal |
Close Window
About
Characters 56
Treasures 8
Followers 28 / 37
Membership

Advanced

Joined
10.03.2013
Last Visit
12.18.2020
XP Recv'd
392
XP Given
121
Sit right down and I'll tell you a tale; a tale of a small site where a few interested fantasy and sci-fi nerds gathered to... Oh wait, woah, where did all these people come from? I don't recognize these names... Well, welcome new players I guess!

I've been on FT a while so if you're new to the site I'll gladly help you out. I'm currently running a campaign called "Adventures in Whateverland!" It's a completely improvised campaign with a story driven entirely by the players and my own twisted imagination, and new characters can add in whenever.

I'm also open-minded and flexible when it comes to play styles, so if anyone has a new table they're not sure about, feel free to message me and get me to play test it. I'll do my best to give positive (and maybe some critical) feedback.

I don't have my own computer, and I have school during the week, so please be patient when waiting for a reply.
| | |
| --- | --- |
| Followers: 28 | Following: 37 |
Oliver

the Dragon Tamer

67 xp

GM:

bomberman101
Regalath

the Dragon Knight

36 xp

GM:

hawkey
Truman

the Paladin

28 xp

GM:

bomberman101
Garry

the Tinkerer

26 xp

GM:

caul
Goeffry

the Traveling Hitman

25 xp

GM:

kaliam
Leonid

the Wanderer

16 xp

GM:

woolyfsh2
Torraura

the Whistling Winds

15 xp

GM:

humon
Ferris

the Sneak Thief

15 xp

GM:

ferhargo
Oliver

the Dragon Tamer

13 xp

GM:

captainsnake
Elgin

the Dragon

13 xp

GM:

chase815
Hector

the Metal Man

12 xp

GM:

natneo81
Cabaja

the Saiyan Warrior

10 xp

GM:

febidoman
Rory

the Technician

10 xp

GM:

triclopyr
Knives

the Kni 53222

10 xp

GM:

kaliam
Yin

the Bandit

8 xp

GM:

daretobe
Taliador

the Freelance Knight

8 xp

GM:

traelynn
Tedd

the Tinkerer

8 xp

GM:

triclopyr
Elihiem

the Aerie Paladin

7 xp

GM:

lorelia
Curiel

the Ice Caster

6 xp

GM:

aaro
Truman

the Vagabond

6 xp

GM:

seishiro
DrLucas

the Soontobe Dictator

6 xp

GM:

wwtall1
Timaeus

the Slave

6 xp

GM:

grimhowler
Percy

the Orphaned Traveller

6 xp

GM:

aaro
Halpesh

the Savage Swordsman

6 xp

GM:

oman1666
Cyrus

the Vampiric Viscount

5 xp

GM:

araqiel
Kolm

the Paladin of Justice

5 xp

GM:

shadowspec
Simon

the Ice Molder

5 xp

GM:

triclopyr
Valiance

the War Golem

3 xp

GM:

oman1666
Artemis

the Ice Mage

3 xp

GM:

oman1666
Truman

the Paladin

3 xp

GM:

palegeon
Mark

the Summoner

2 xp

GM:

dokin
Thomas

the Medic

2 xp

GM:

hawkey
Alahim

the Bandit

1 xp

GM:

nilanth
Kamanchi

the Pilot of Sellsword

0 xp

GM:

humon
Tenth

the Focus Groupie

0 xp

GM:

averybothwel
Kieltry

the Upandcoming Mage

0 xp

GM:

thaxas
Elwood

the Merc Cat Burglar

0 xp

GM:

eagle
Silas

the Student Refugee

0 xp

GM:

wavejones
Kunir

the Fighter Errant

0 xp

GM:

10nthdoctor
Fortison

the Guardian

0 xp

GM:

woolyfsh2
Kenpa

the Pugilist

0 xp

GM:

oman1666
Baunsuken

the Brawler

0 xp

GM:

bjbond007
Dexter

the Magic Burgler

0 xp

GM:

bjbond007
Dexter

the Magic Catburglar

0 xp

GM:

rochelle
Solus

the Keeper Justicar

0 xp

GM:

kaliam
Arcatine

the Dragon Paladin

0 xp

GM:

hawkey
Samuel

the Monster Hunter

0 xp

GM:

codemaster
Umbrage

the Vigilante

0 xp

GM:

kaliam
Carter

the Psionic

0 xp

GM:

woolyfsh2
Rexus

the Dragon

0 xp

GM:

coolkitty707
Oliver

the Dragon Tamer

0 xp

GM:

joltflame
Lucas

the Paladin of Light

0 xp

GM:

woolyfsh2
Rusha

the Elemental Empath

0 xp

GM:

morsar
Simon

the Burglar

0 xp

GM:

trinityrush
Fenwick

the Myrmidon

0 xp

GM:

drake
Donny

the Fbi Investigator

0 xp

GM:

thepoliteemo
| | |
| --- | --- |
| | Beta Tester |
| | Completed Profile |
| | Wanderer - 100 pxp |
| | Adventurer - 1,000 pxp |
| | |
| --- | --- |
| | 10 Followers |
| | Following 10 GMs |
| | Played with 5 GMs |
| | Played with 10 GMs |