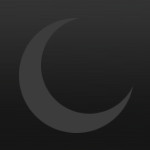 morsar
PXP / Rank
1129 ·

Adventurer

?

Location
Angband
Special Ability
Hacksoaring
Player Experience Points (PXP)
You automatically gain PXP by playing in Fabletop sessions.
You earn more by being the GM, and playing in larger groups.
It is updated up to an hour after each session.
Profile Ranks
| | |
| --- | --- |
| 0 | Apprentice |
| 100 | Wanderer |
| 1000 | Adventurer |
| 5000 | Hero |
| 10000 | Avatar |
| 20000 | Legend |
| 30000 | Immortal |
Close Window
About
Characters 23
Treasures 7
Followers 88 / 29
Membership

Advanced

Joined
04.26.2013
Last Visit
11.13.2022
XP Recv'd
11
XP Given
39
American, Pacific Time.

I like playing lots of different types of games. I prefer games styles that are at least somewhat serious. I prefer that games make at least some sense.

When I GM I like to make the games as open ended as possible. I will provide story lines for the characters, events to get action rolling, and incentives for the party to do %#@&, but I will never tell them they can't do something. Although they should expect reasonable responses to their actions. If they start a fight in the middle of a city, the guard can usually easily over power. Before each time I run the game I try to anticipate what the party might do or might go and try to have such scenarios prepared, although I am pretty good at thinking on my feet if they do something I didn't expect.
| | |
| --- | --- |
| Followers: 88 | Following: 29 |
| | |
| --- | --- |
| | Beta Tester |
| | Completed Profile |
| | Wanderer - 100 pxp |
| | Adventurer - 1,000 pxp |
| | |
| --- | --- |
| | 10 Followers |
| | 50 Followers |
| | Following 10 GMs |