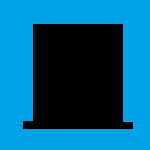 kawaiirahmen
PXP / Rank
3545 ·

Adventurer

?

Location
Sanctuary
Special Ability
Education
Player Experience Points (PXP)
You automatically gain PXP by playing in Fabletop sessions.
You earn more by being the GM, and playing in larger groups.
It is updated up to an hour after each session.
Profile Ranks
| | |
| --- | --- |
| 0 | Apprentice |
| 100 | Wanderer |
| 1000 | Adventurer |
| 5000 | Hero |
| 10000 | Avatar |
| 20000 | Legend |
| 30000 | Immortal |
Close Window
About
Characters 63
Treasures 10
Followers 128 / 35
Membership

Advanced

Joined
10.21.2012
Last Visit
01.19.2017
XP Recv'd
22
XP Given
1697
I do mostly Fantasy Roleplays.
I've not played much D&D or anything of the like. However I've used Chatzy which was an ok experience.
I enjoy Gothic Rock music, Anime and Manga.
I also enjoy Cheese Cake.
To all of my Followers:
I'd like to say thanks for following me, I do like that many people on this site enjoy my Roleplays, as well as others. I don't use this site very much however (if even at all.) , as I do a lot of gaming with a couple of my friends, TF2, Garry's Mod, etc, But I still occasionally do come on.
So thanks you guys. :)
4/14/15 - Update
A little idea for everybody. I found a site some of us could perhaps use to make a group for everyone in the FableTop community. Not only that, but perhaps get more people into FableTop, and who knows? Maybe make individual groups for tables and garner fans. Here's the link in case anybody is interested!
skyrie.net/activity
Have fun. < 3
| | |
| --- | --- |
| Followers: 128 | Following: 35 |
| | |
| --- | --- |
| | Beta Tester |
| | Completed Profile |
| | Wanderer - 100 pxp |
| | Adventurer - 1,000 pxp |
| | |
| --- | --- |
| | 10 Followers |
| | 50 Followers |
| | 100 Followers |
| | Following 10 GMs |
| | Played with 5 GMs |
| | Played with 10 GMs |