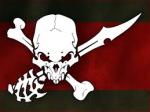 zesaelik
PXP / Rank
1390 ·

Adventurer

?

Location
USA
Special Ability
Swashbuckling
Player Experience Points (PXP)
You automatically gain PXP by playing in Fabletop sessions.
You earn more by being the GM, and playing in larger groups.
It is updated up to an hour after each session.
Profile Ranks
| | |
| --- | --- |
| 0 | Apprentice |
| 100 | Wanderer |
| 1000 | Adventurer |
| 5000 | Hero |
| 10000 | Avatar |
| 20000 | Legend |
| 30000 | Immortal |
Close Window
About
Characters 28
Treasures 8
Followers 54 / 31
Membership

Advanced

Joined
10.24.2013
Last Visit
07.21.2022
XP Recv'd
122
XP Given
127
I am a huge tabletop fan. I have been gaming, both IRL and on FT for years now. I prefer to be a player, more so than a GM, but I have experience in Gming, and I do so every now and then. Again, both IRL and FT.

I am currently running a Living World game called Drelgia. Any and all are welcome to join, and leave your mark in this High Med/Fan world. Hop on my table anytime you want, even if Im not there, to make a character. Be sure to read the info tab and the forums labeled for Drelgia if you are interested.

I am also in the makings of a High Sci-Fi planet/space exploration game called Quantical. I have been so busy with Drelgia, so Quantical may be a while before I hop into that one.

Be sure to follow me so you know when the games will start, and frequently check the forums for updates and play times (if I ever get a schedule set up).
| | |
| --- | --- |
| Followers: 54 | Following: 31 |
| | |
| --- | --- |
| | Beta Tester |
| | Completed Profile |
| | Wanderer - 100 pxp |
| | Adventurer - 1,000 pxp |
| | |
| --- | --- |
| | 10 Followers |
| | 50 Followers |
| | Following 10 GMs |
| | Played with 5 GMs |