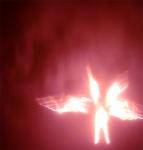 tenaciouslee
PXP / Rank
40653 ·

Immortal

?

Location
The Gates of Eden
Special Ability
Breaking Limits
Player Experience Points (PXP)
You automatically gain PXP by playing in Fabletop sessions.
You earn more by being the GM, and playing in larger groups.
It is updated up to an hour after each session.
Profile Ranks
| | |
| --- | --- |
| 0 | Apprentice |
| 100 | Wanderer |
| 1000 | Adventurer |
| 5000 | Hero |
| 10000 | Avatar |
| 20000 | Legend |
| 30000 | Immortal |
Close Window
About
Characters 12
Treasures 9
Followers 2 / 18
Membership

Advanced

Joined
01.12.2016
Last Visit
04.07.2021
XP Recv'd
253
XP Given
125
** I do not host games, do not make characters on my table, thank you. **

In Athens all the youths are crying from the gas.
Iím by the hotel pool working on a tan.
People come up and ask me who I am.
I say if you donít know, donít ask.

Zeus laughs Ė but itís the gas.
And he asks me how I am.
I say Zeus, donít ask.

My lightning bolts are jolts of joy,
They are joy boys from Zeus.
I feed them porridge in their booster seats of knowledge.
And in the cradle of democracy, the pigeons are wearing gas masks.

My lightning bolts play in the elevators,
They slide down the hotel banister,
And Zeus throws a gas canister,
And it spins around the pool,
As pigeons wearing respirators steal the lightning bolts.
| | |
| --- | --- |
| Followers: 2 | Following: 18 |
Verago

the Augur of Vengeance

100 xp

GM:

avery
Kristoph

the Dragon of Dojima

50 xp

GM:

avery
Volga

the Mercenary

0 xp

GM:

tenaciouslee
Warren

the Apprentice

0 xp

GM:

avery
Valentine

the Marshal

0 xp

GM:

avery
Dean

the Sergeant Dingo

0 xp

GM:

avery
Oricalchus

the Dragonboi

0 xp

GM:

avery
Moira

the Monstar Layer

0 xp

GM:

avery
Ziggy

the Priest of Zyn-shurah

0 xp

GM:

avery
Kagaku

the Scienceman

0 xp

GM:

avery
Osbourne

the Half-vampire

0 xp

GM:

avery
Sal'Tael

the Oni

0 xp

GM:

tenaciouslee
| | |
| --- | --- |
| | Beta Tester |
| | Completed Profile |
| | Wanderer - 100 pxp |
| | Adventurer - 1,000 pxp |
| | Hero - 5,000 pxp |
| | Avatar - 10,000 pxp |
| | Legend - 20,000 pxp |
| | Immortal - 30,000 pxp |