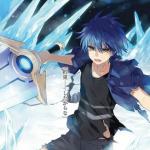 mizuakira
PXP / Rank
38 ·

Apprentice

?

Location
Indonesia
Special Ability
Area of Effect
Player Experience Points (PXP)
You automatically gain PXP by playing in Fabletop sessions.
You earn more by being the GM, and playing in larger groups.
It is updated up to an hour after each session.
Profile Ranks
| | |
| --- | --- |
| 0 | Apprentice |
| 100 | Wanderer |
| 1000 | Adventurer |
| 5000 | Hero |
| 10000 | Avatar |
| 20000 | Legend |
| 30000 | Immortal |
Close Window
About
Characters 7
Treasures 3
Followers 2 / 15
Membership

Advanced

Joined
08.11.2018
Last Visit
04.24.2019
XP Recv'd
0
XP Given
0
My name is Akira Mizuki.. You can call me Akira.. A neet that love game and anime, even I'm still a college student.. Hehe..

I knew about Tabletop RPG from an anime on playing this game scene, but they plays in a room together.. I never know such, [G]old game, I've ever play in my life.. I was wondering to play together with my friends but I believe they will get easily bored.. So I decide to find MMO-TRPG.. And here I am.. A newbie TRPG player..

If you ask about my play style, I prefer become a tank, helps a whole party to reduce damage taken by them.. And balance with speed, so I can counter attack..

I live in Indonesia, especially East Java, GMT +7, so.. I'm not usually online if you schedule your table around 9 PM, I will join..
| | |
| --- | --- |
| Followers: 2 | Following: 15 |
| | |
| --- | --- |
| | Beta Tester |
| | Completed Profile |