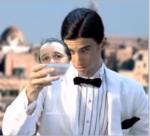 poleris
PXP / Rank
351 ·

Wanderer

?

Location
Kentucky
Special Ability
applying ointment
Player Experience Points (PXP)
You automatically gain PXP by playing in Fabletop sessions.
You earn more by being the GM, and playing in larger groups.
It is updated up to an hour after each session.
Profile Ranks
| | |
| --- | --- |
| 0 | Apprentice |
| 100 | Wanderer |
| 1000 | Adventurer |
| 5000 | Hero |
| 10000 | Avatar |
| 20000 | Legend |
| 30000 | Immortal |
Close Window
About
Characters 1
Treasures 3
Followers 0 / 5
Membership

Advanced

Joined
10.06.2015
Last Visit
05.19.2017
XP Recv'd
5
XP Given
0
I go through my day pretty normal like, I'm a normal guy, I'm a swell guy, I'm a nice enough guy, I'm a cool kind of guy, I'm a pretty groovy guy, but then I get a little sugar in me and i start to go coo coo! Doesn't have to be much, this time around it was two fiber one brownies! Only 90 calories each but they do the job, do you know what im sayin'? They get me goin', they get me riled up! A little coo coo, a little wacky! Start gettin' me a little kooky! A little... y'know loopy, oo-ooh! Hey, somebody put this kid in a padded cell, put him in a straight jacket hes goin' a little... wacky! Goin' a little kooky! He's off the walls, bananas, loco... you want me to stop? Isn't that wonderful? Well let me just do whatever you say because its your little fairytale.
MichaeI

the Goo Dealer

2 xp

GM:

zasha
| | |
| --- | --- |
| | Beta Tester |
| | Completed Profile |
| | Wanderer - 100 pxp |