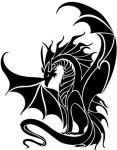 doogen
PXP / Rank
0 ·

Apprentice

?

Location
USA
Special Ability
--
Player Experience Points (PXP)
You automatically gain PXP by playing in Fabletop sessions.
You earn more by being the GM, and playing in larger groups.
It is updated up to an hour after each session.
Profile Ranks
| | |
| --- | --- |
| 0 | Apprentice |
| 100 | Wanderer |
| 1000 | Adventurer |
| 5000 | Hero |
| 10000 | Avatar |
| 20000 | Legend |
| 30000 | Immortal |
Close Window
About
Characters 1
Treasures 1
Followers 0 / 9
Membership

Advanced

Joined
02.19.2016
Last Visit
02.21.2016
XP Recv'd
0
XP Given
0
My name is Doogen, and what I like to do is play the character that is needed. Say, a group of 3 Fighters needs a rogue, I'm your guy. I do this so that any group I play with will be diverse and options open up as well. Plus it doesn't hurt to be the only one in the group that can do specific tasks, making you more needed that those 3 fighters. But I know that means you have to be two things: good at your specific task and not a prick. I like to play with a lot of detail, so I feel like I'm in the game and my character is more than a sheet of paper/page. I also love to play my character to the fullest extent, even if it means doing things to my own detriment because that's what my character would do.
| | |
| --- | --- |
| Followers: 0 | Following: 9 |